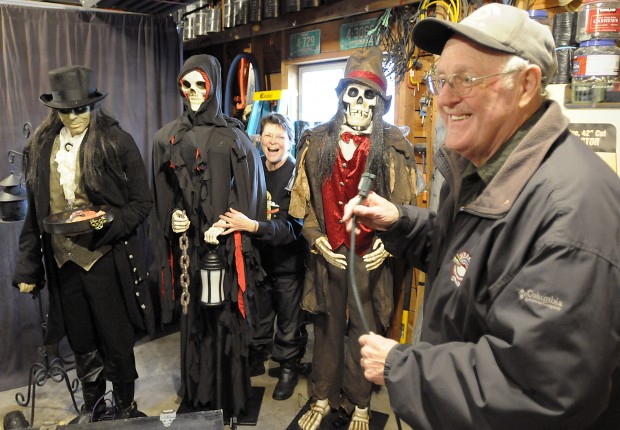 Really spooky? This photo by Tom Bauer and story by me. 
Also, another scary conversation takes place Wednesday. Here's a reminder from Missoula City Councilman Adam Hertz about an afternoon committee meeting:
We'll revisit the proposed cell phone ban during Public Safety and Health Committee at 2 p.m. Some will seek totalitarian compliance with the snow shoveling ordinance during Public Works at 3:05 p.m.
Check out this page, linked to Hertz's Facebook post, for more information.
Also, from Forward Montana, Trick or Vote takes place Wednesday as well. Meet 5:30 p.m. at the Stensrud Building:
It's the most spook-tacular event of the season!

Join us for our annual Trick or Vote Halloween canvass. We will be knocking doors all across Missoula to make sure every little ghoul and goblin casts their ballot in 2012.
Check out their Facebook page for details.
Shakin' in yer boots, ain'tcha?
— Keila Szpaller