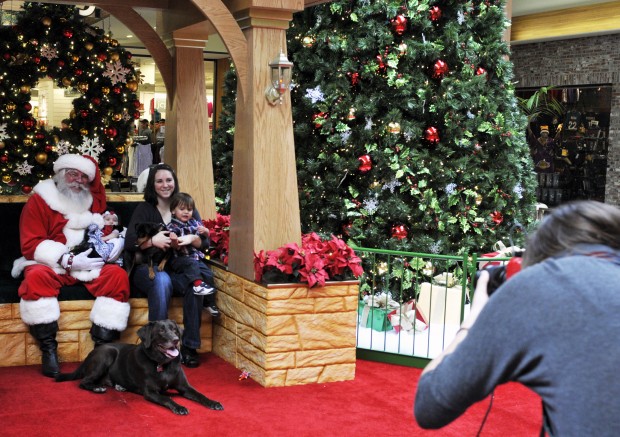 You don't want to hear those jingle jangling tunes yet, do you? I know. But we're diving right in because Santa is taking pictures with pets at Southgate Mall.
Reporter Betsy Cohen reports on a Sunday photo shoot:
Santa was quite impressed with the family, and acknowledged that all his visitors have been well-behaved.

"The kids in Missoula have been excellent, and the dogs have been extremely friendly," Santa commented from his grand chair during a short break before his next listening session.
Happy … oh, nevermind. It can wait.
— Keila Szpaller