Someone wished me a merry holiday the other day, and I thought I'd adopt the greeting.
Merry, merry everything to you!
In the meantime, if you missed it, here's a story we ran about hunger among older people. Photographer Michael Gallacher shot the photos, including the one below.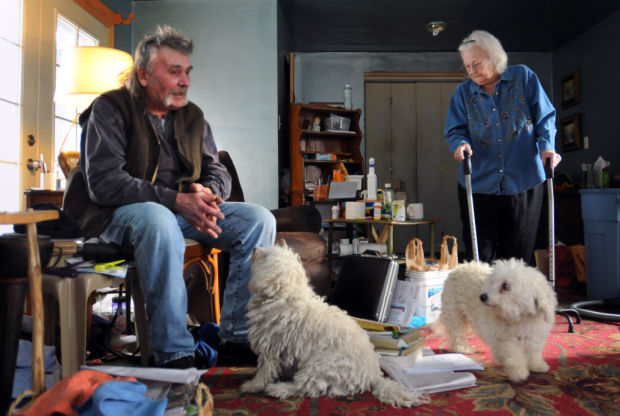 The problem of senior hunger is growing, but the response to the story has been tremendous. Just today, I received a handwritten letter from a man in Butte.
"The way I see the problem is that we, meaning people in general including seniors, have to use our voting power to elect politicians whose ideals most reflect the truth," wrote the man, a senior himself, in the six-page letter. "The tragedy in Mineral County, which is largely why I got out, is that the low income people vote for the politicians who are the worst at representing their needs."
Since the beginning of the week, a couple dozen people have called or emailed about the story. One woman said the couple pictured above needs to get rid of their dogs.
Another woman called to say she was glad to learn she was not alone in her struggle.
The others all wanted to help in some way, most to send donations to the Baileys, and one of those callers said he had called all his congressmen.
So senior hunger isn't an uplifting topic, of course, but people's reactions have been. Merry holiday to all, and I'll see you in 2014.
— Keila Szpaller